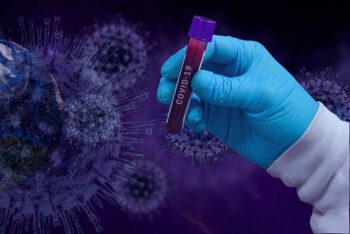 Prague (dpa) – The EU's digital coronavirus vaccination certificate will in the future be able to serve as an admission ticket for shops and service companies in Slovakia.
The parliament in Bratislava created the legal basis for this on Sunday. According to the TASR news agency, 77 members of the National Council voted in favour. There were 55 votes against and one abstention.
The certificate provides information about a complete vaccination or a negative test and will only be used in the event that another wave of coronavirus infections leads to restrictions being re-imposed on public life and economic activity.
The legal measure has been met by fierce protests. On Friday, police used tear gas to prevent hundreds of anti-vaccination activists from storming the parliament building. One policewoman was injured.
Former prime minister Peter Pellegrini also criticized the law, warning that it would divide people into two classes. Health Minister Vladimir Lengvarsky countered that only a «minimal risk» emanates from vaccinated people.
Slovakia has almost 5.5 million inhabitants, and more than 1.9 million people are fully vaccinated.
In August, the Ministry of Finance plans to launch a vaccination lottery as a way to get hesitant people vaccinated.