Tokyo (dpa) – Austria's Anna Kiesenhofer upset the odds in spectacular fashion to win a brilliant gold medal Sunday as she cycled solo to a famous victory in the women's road race at the Tokyo Olympics.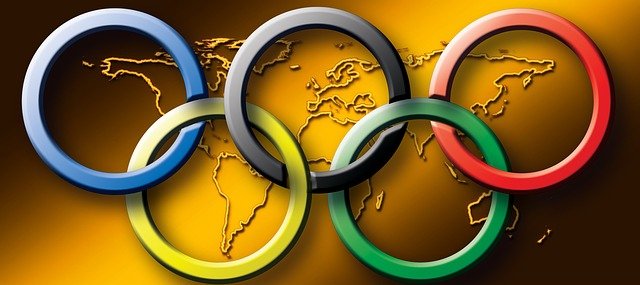 Kiesenhofer, 30, is without a professional contract and had never previously won a major race before earning gold with 3 hours 52 minutes 45 seconds of agonizing effort over a 137-kilometre course with 2,700 metres of climbing around Mount Fuji.
It was the first summer Games gold for Austria since 2004 and the first in cycling since the first modern Olympics 1896.
The powerful Dutch team were expected to deliver the winner but had to settle for Annemiek van Vleuten's silver some 75 seconds behind Kiesenhofer while bronze went to Elisa Longo Borghini of Italy in a repeat of her third place from Rio 2016.
Kiesenhofer was part of a three-strong breakaway and was the only one left as this fell apart with around 40km to go.
«I am happy that I was not too scared and I just went for it,» she said. «I attacked and with the group we worked more or less together – it was helpful to have a group.
«I saw I was the strongest and I knew I had the climb before the long descent.
«I'm pretty good at descending so I got some more time and then it was just like a time trial to the finish.»
The peloton mistakenly believed she too had been hauled in as van Vleuten celebrated crossing the line as if she had won – though instead Kiesenhofer was already out of sight and recovering.
«Yes, I thought I had won,» said van Vleuten. «I'm gutted about this, of course.
«At first I felt really stupid, but then the others also did not know who had won.»
Longo Borghini felt the powerful Dutch team over-complicated matters.
«I thought that Holland had everything in their hands but in the end sometimes when you play tactics too much and you think you are the strongest, you lose the race,» she said.
«As the national team, we are really humble and we knew that we really had to suffer to get a medal, and so we did.»
Pain had been etched across Kiesenhofer's face in the final kilometres which were a visible struggle and she emotionally collapsed onto the ground upon dismounting her bike.
«I was just trying to get to the line,» she said. «My legs were completely empty.
«I have never emptied myself so much in my whole life. I could hardly pedal any more. It felt like there was zero energy in my legs.»
Austria's last cycling medal was on the track 125 years ago when Adolf Schmal won the 12-hour race in Athens. Sailors Roman Hagara and Hans-Peter Steinacher won their most recent summer gold in the Greek capital 17 years ago.
At 38 the three-time world champion Van Vleuten is now likely to end her career without Olympic gold but silver will at least ease the pain of five years previously in Rio, when she had a heavy crash while leading with 12km remaining.
By Stefan Tabeling, dpa